Dr. Mandy Cox
DVM, Owner
Dr. Mandy Cox is the founder and owner of Southern Hearts Animal Hospital. With over 17 years of experience as a veterinarian in the Athens-Clarke-Oconee area, she is distinguished among her peers by being voted the 2019 & 2020 Best of the Best Veterinarian of the Year.
Dr. Cox graduated as an Honor Graduate, magna cum laude, from the University of Georgia College of Veterinary Medicine in 2003. This was preceded by being selected as a Presidential Scholar at Shorter College, Rome, Georgia in 1996. In 1999, she earned her Bachelor of Science degree in Biology, being awarded Top Honor Graduate (4.0 GPA), graduating summa cum laude.
Read More
Dr. Cox has received numerous awards and honors during her path to a career in veterinary medicine. She was selected as a Georgia Governor's Honor Scholar in Science. She is a four-time State 4-H Winner in Wildlife, Wildlife Judging, Achievement and Leadership. She was also a National 4-H Winner. These 4-H achievements earned her the title "Georgia Master 4-H'er". She was a recipient and grant winner of the National Young American Award from the National Boy Scout Council in 1998 for her achievement, citizenship, and leadership skills. This award is the highest honor given annually to only five aspiring young persons nation-wide. National BSA Council.
Dr. Cox in a native of Lilburn, Georgia. Living, studying, and working in the area for 20 years, she now lives in Watkinsville with her husband and two daughters. Her hobbies include crafting, sewing, decorating, and participating in community and family activities. She shares her home with two dogs, one cat.
Dr. Cox believes in setting high goals and getting to work to achieve them. She enjoys getting to know her clients and their pets and looks forward to many years of veterinary service to her community.
Jo Anne Mathias
DVM
A California native, Dr. Jo Anne Mathias has resided in the Athens area for over 28 years and has adopted the ways of the south as her own. Dr. Mathias moved to Georgia in 1989 to attend the University of Georgia College of Veterinary Medicine.  She obtained her DVM in 1993 and chose to remain in the Clarke/Oconee county area to raise her family and work as a mixed animal practitioner.  Dr. Mathias opened and operated Central Oconee Animal Clinic for 9 years. Dr. Mathias is pleased to continue her practice under the name of Southern Hearts Animal Hospital with Dr. Cox.  Dr. Mathias has amazing compassion for her patients and clients.
Tim Wade
Office Manager
Tim was born and raised in Bainbridge, GA. He made his way to Athens for school and has been working here for 6 years. Tim started out as a kennel tech and after 2 years, became our Office Manager. Tim is our go-to guy for everything. We are extremely happy that he is a part of our team!
Elizabeth Talley
Registered Veterinary Technician
Elizabeth was born and raised in Atlanta, GA. She received her Bachelor of Arts in Communication Studies from Hollins University in Roanoke VA in 2008. She decided to go back to school to pursue her passion for veterinary medicine. She earned an Associates of Applied Science in Veterinary Technology from Gwinnett Technical College in May 2016. A couple months post-graduation, Elizabeth sat for and passed her national board exam and became a Registered Veterinary Technician. After graduation Elizabeth worked at UGA's Veterinary Teaching Hospital in the Anesthesia department where she discovered her passion for Anesthesiology and Pain Management. When she is not helping our patients, she looks forward to spending time with her 3.5-year-old daughter, her family, and her two cats (Coco and One-Eyed Black Jack) and her Miniature Schnauzer (Wagner).
Darien Parks
Veterinary Assistant
Darien was born in Detroit, Michigan and raised in Rome, Georgia. He recently graduated from the University of Georgia with a Bachelors of Sciences in Agriculture- Animal Science. He has been working with us for 3.5 years. Darien recently applied to the College of Veterinary Medicine at the University of Georgia. We are lucky to have him!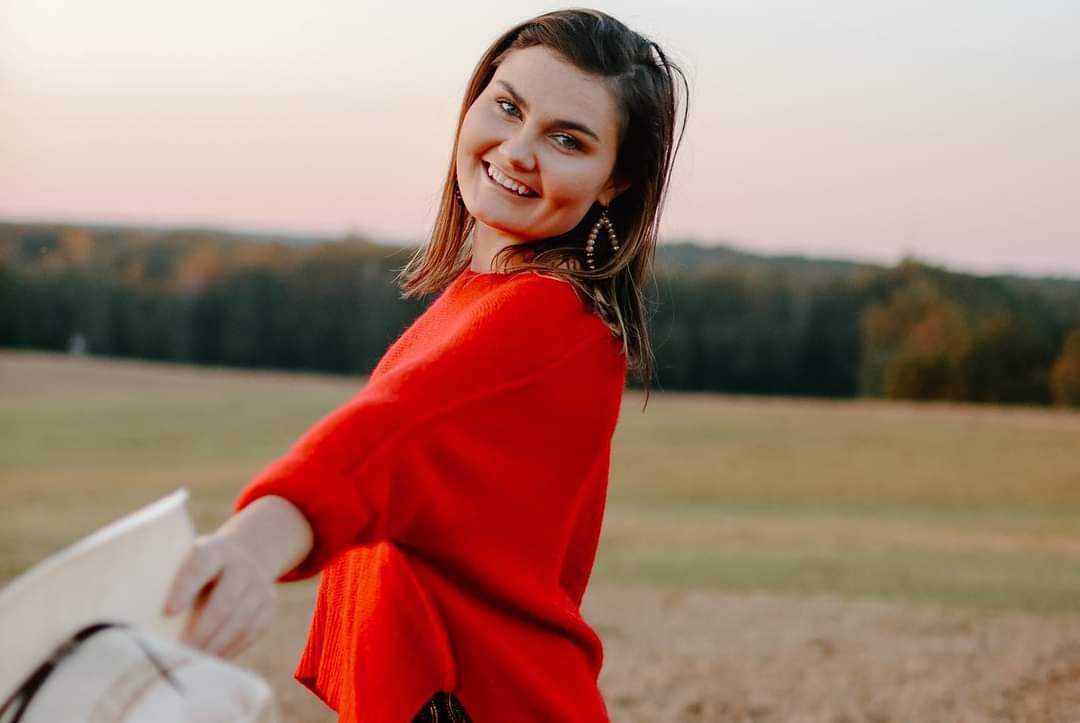 Emma Huff
Veterinary Assistant
Emma was born and raised in Madison County, Georgia. She grew up showing livestock (cattle, goats, and sheep) from the 8th grade until she graduated high school in May of 2019. She has worked in the veterinary field as a vet assistant for 4 years. Her skills range from preventive medicine to assistance with emergency cases. When she is not working at the clinic, she can be found helping the next generation of kids find their passion for agriculture through livestock at the Georgia National Fair. She always brings a smile to the workplace and loves to snuggle up to all the wet-nosed, furry friends that walk through the door of Southern Hearts Animal Hospital. Emma also loves time at home with her two fur babies (Sage and Meeko).
Karly Reynolds
Receptionist
Karly was born in Gwinnett, Georgia and raised in Madison County, Georgia. She cheered for sideline football, basketball, and competitive cheer at Madison High School for 4 years until she graduated in 2018. This is her first year working in the vet field, but she is very passionate and has a deep love for all animals. She plans to attend school this fall to become a veterinary technician. When she isn't at work, she is probably home snuggling with her four legged children (Lilly and Liza).